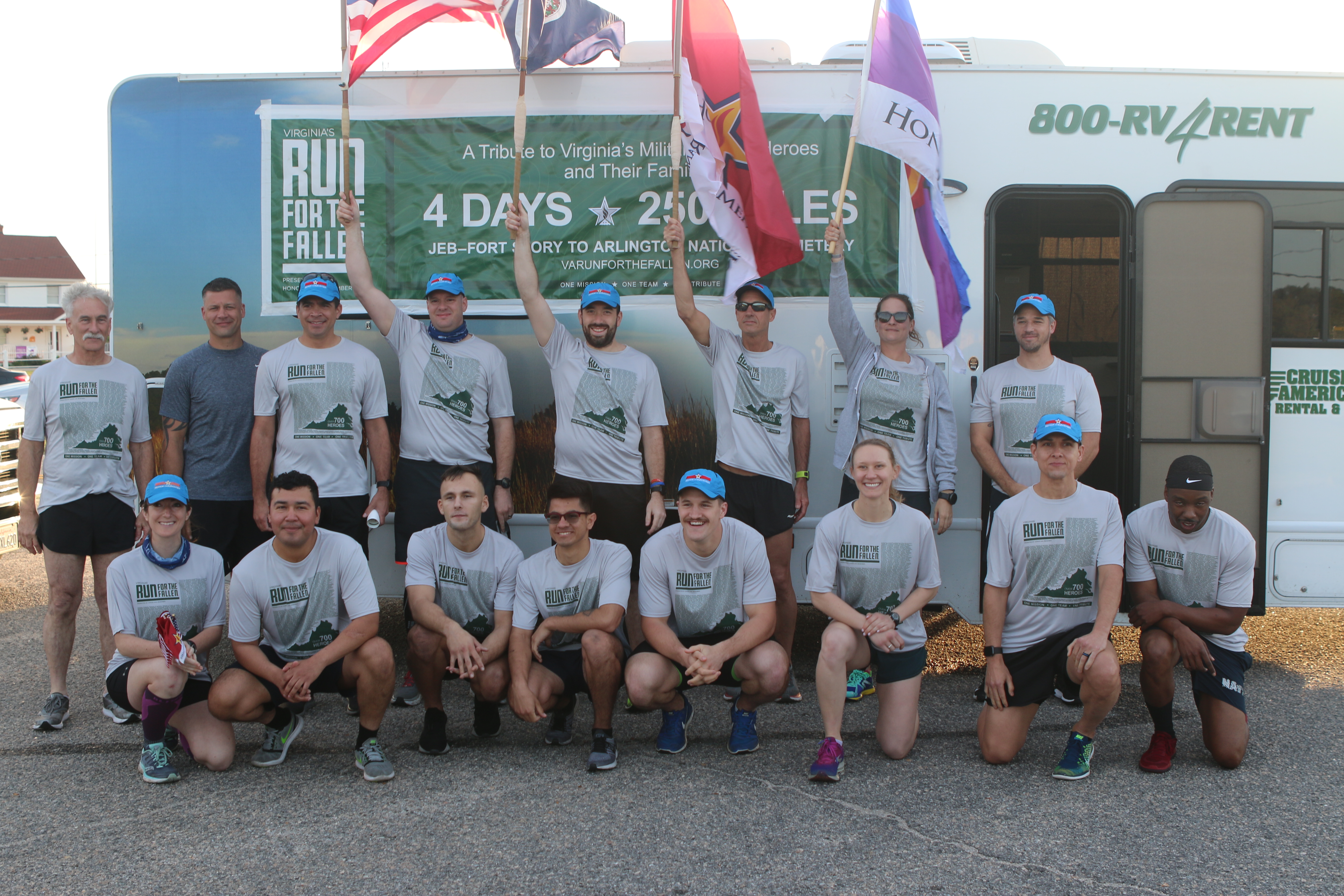 Virginia
RUN FOR THE FALLEN
DAY 1 | May 4th | 57 miles
6:30 am
Kick off will be on Thursday morning at 6:30 a.m. at Fort Story, Virginia, with a "start" ceremony for the four-day, 250 plus mile journey to North Gloucester. Evening dinner to follow.
DAY 2 | May 5th | 65 miles
6:00 am
HM 58-132, North Gloucester to Dahlgren. Evening dinner to follow.
DAY 3 | May 6th | 96 Miles
6:00 am
HM 133 - 212, Dahlgren to Manassas. Evening dinner to follow.
DAY 4 | May 7th | 36 Miles
7:30 am
HM 213 - 250, Buckhall Volunteer Fire Department to Arlington National Cemetery.
On Sunday afternoon, as the run enters the cemetery gates there will again be opportunities for the public to show their support and walk alongside our team for the last mile from Fort Myer's Old Post Chapel at Joint Base Myer-Henderson Hall to Cemetery Section 60, where many Virginia heroes have been lain to rest.
The listed timings and locations are subject to change as final details are confirmed. Visit route directions to see where each Hero will be honored.
Please check back regularly for updates and also follow us on Facebook.